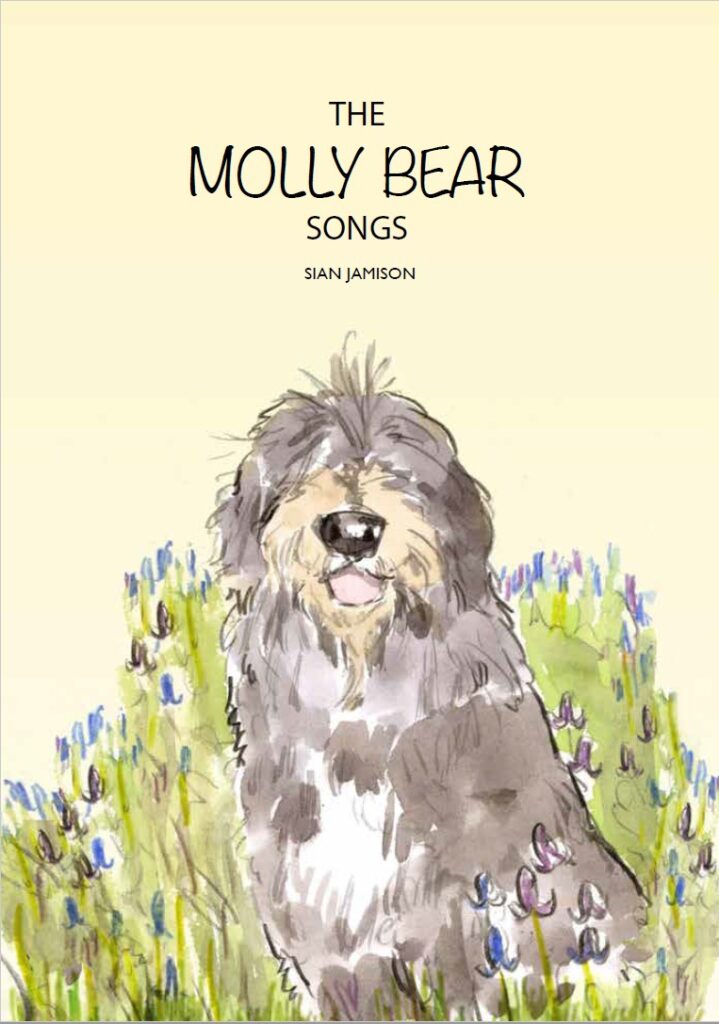 "Mummy, it's a bear!"
This is what we often hear as we pass families with children. Molly Bear certainly attracts a lot of attention as she meanders through life making people smile and constantly stopping to make friends and perform!

The answers to the questions we are most frequently asked are…'Molly is a Newfoundland X Old English Sheep Dog; she is eight years old and yes…she can see very well.' She
can certainly see all the cats and dogs on television!

You can buy the book from the shop, which will also give you links to download recordings and backing tracks I hope that you enjoy singing and playing them.

Follow Molly Bear's adventures on social media!